Taiwan Trade assurance customized injection plastic tooling manufacturer
Taiwan Trade assurance customized injection plastic tooling manufacturer
-- Injection Plastic Tooling is our core business --------
Injection plastic tooling manufacturing is the core business of Intertech. Our annual injection mold output capacity is 300 sets molds. We manufacture many kinds of injection mold for OEM project components, customized project components, automobile components, plastic lighting components, industrial technical parts components, home appliances components, electrical parts components and plastic medical parts components.. etc in Taiwan.
(Send your 2D, 3D now to get our quick quotation! )
-- Our Mold design, Mold Engineering Power --------
For our mold design capability, up to request, we use mold flow analysis to help customer to analysis whether their parts design can carry out qualified product or not in mold and in real production! Also, from above analysis, we can check whether the parts will get deformed or not. By doing such, we successfully help customer to find out the problem and solve the problem before making the actual mold and good economic production efficiency. By doing such, we raise up the mold trial successful rate and decrease a lot of project development time and even we reach the mold trial success at one time.
(Send your 2D, 3D now to get our quick quotation! )
-- German, Japan Mold Steel, Easy Production Design --------
For our injection plastic tooling mold steel, we mainly use P20, H13, stainless steel mold steel which are imports from Japan and Germany only. Our expertise is to design the most optimized injection mold production efficiency and performance for fitting customer's plastic injection molding machine. Our high precision injection mold level keeps customer operate this injection mold with only simple maintenance. We have many key injection mould customers from worldwide countries. Welcome to contact us for any injection mold fabrication support !
(Send your 2D, 3D now to get our quick quotation! )
-- Mold Development & Molding Service --------
We develop the mold and making production molding service for customer. Mass Production project
and low quantity project welcome, molding with customer's logo is available. Assembly and packing service is available.
(Send your 2D, 3D now to get our quick quotation! )
-- Expert of Plastic, Silicone & Metal Punch Project --------
Intertech is an very rare supplier who knows all technical and application knowledge covering for plastics, silicone, LSR and metal punch materials.
(Send your 2D, 3D now to get our quick quotation! )
1. Can supply with both Mold & Molded parts
2. Provide Milled Prototype Making, Mold Design, Mold Making, Mold Testing, Molding, Products assembly...services
3. With more than 30 years experience, all of works are done 100% in our factory in Taiwan!
4. Low volumes / Small orders are welcome! Please contact us to discuss case by case.
5. Accept only OEM / ODM / Customer Projects. We do not have any existing molds for sell.
6. Mold building lead time: Around 40-50 days, with 1st Mold trialing report and Mold trailing samples

Our Professionals:
1. Making interchangeable cores mold : a most effective and cost-saving manufacturing process. Suitable for customers looking for "more variety but less quantity" solution. With only one mold, it can efficiently generate different kinds of products,
3. Making gas assisted injection molds and products projects …mostly applied in projects like the thick handles, monitors, the frame of TV cabinet etc, which prevents the shrinkage mark, improves the strength of the parts and saves material costs.
4 Medical silicone and rubber molds/products making : We manage both "solid" and "liquid" silicone rubber material meeting the standard of RoHS, FDA and REACH, and can be applied like skincare parts, medical earplugs, nipple pacifier, check valve, diving mask.
Plastic materials:

PS, ABS, PP, PVC, PMMA, PBT, PC, POM, PA66, PBT+GF30%...etc.

Other materials:

Rubber, Silicone rubber, LSR, aluminum, zinc...Metal...etc.

Quality:

ROSH and SGS standard

Feature:

Non marking and Non flash

Size:

According to your drawing

Color, Quantity, Unit price, Tooling cost, Tooling size:

To be discussed

Mold structure:

Injection Mould, Plastic Mold, Overmould, 2k mould, Die-Casting Mould, Thermoset Mold, Stack Mold, Interchangeable Mold, Collapsible Core Mold, Die Sets, Compression Mold, Cold runner system LSR Mold,…etc.

Mould Base:

HASCO standard, European standard, World standard

Mould Base Material:

LKM, FUTA, HASCO, DME, etc. or as per customer's requirement.

Surface Finish:

Texture (MT standard), high gloss polishing

Finish:

Mirror finish etc.

Cavity / Core steel:

P20, 2311, H13, 2344, Starvax 420, 236, AdC3, S136, 2312, 2379, 2316, 2083, Nak80, 2767 etc.

Cavity:

Single cavity, Muti Cavity, based on customer's requirement.

Hot / Cold Runner:

HUSKY, INCOE, YUDO, HASCO, DME, MoldMaster, Masterflow, Mastip, Taiwan made brand…etc.

Mould Life:

1,000 to 1,000,000 shots

(according to your working environment)

Design & Program Softwares:

CAD, CAM, CAE, Pro-E, Solid works…etc.

Equipments:

High speed CNC, standard CNC, EDM, Wire Cutting, Grinder, Plastic Injection Molding Machine for testing mold from 50-3000T available.

Package:

Standard exported wooden box packed, fumigation process (upon required)

Mold building lead time:

T1, 40~50 days, parts measurement report (upon required).

Annual production:

250 sets of mold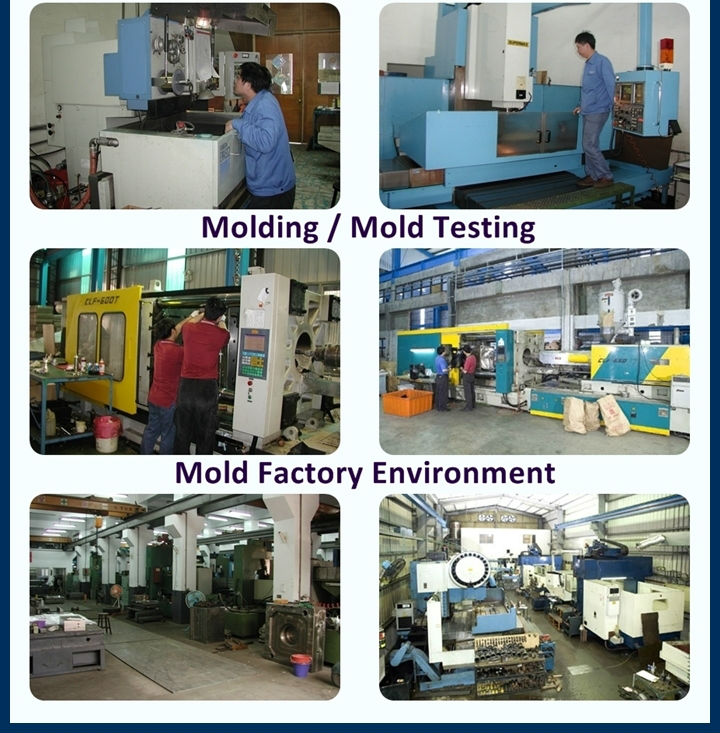 About Us:
In short, Intertech (Taiwan) provides an extensie integrated operational ability from design to production of molds 100% made in Taiwan.
With the performance level in Taiwan, we satisfy our world customers with the best value of mold making workmanship: customer design service; prototyping; mold making; manufacturing process control; reverse engineering; customer molding & assembly...etc.
We manufacture plastic injection molds, die-casting molds, silicone rubber molds, liquid silicone rubber molds, LSR molds, rubber molds, press molds and hot runner molds (MoldMaster, MasterFlow, LKM, Incoe systems...etc).
To know us more, please visit www.taiwanmoldmaker.com; www.intertech.net.tw
Company Certificate: D&B D-U-N-S® Registered™ Certificate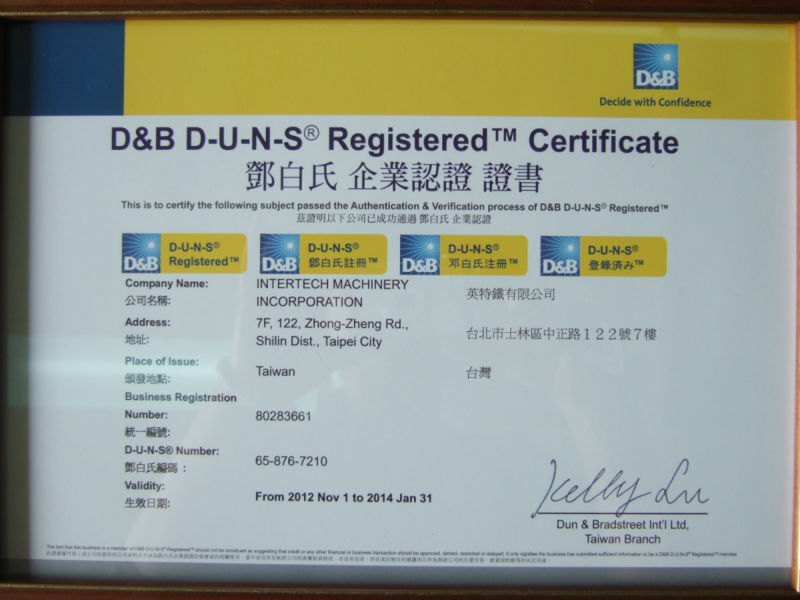 Exhibition / Tradeshow: EuroMold and TurnTec Exhibiton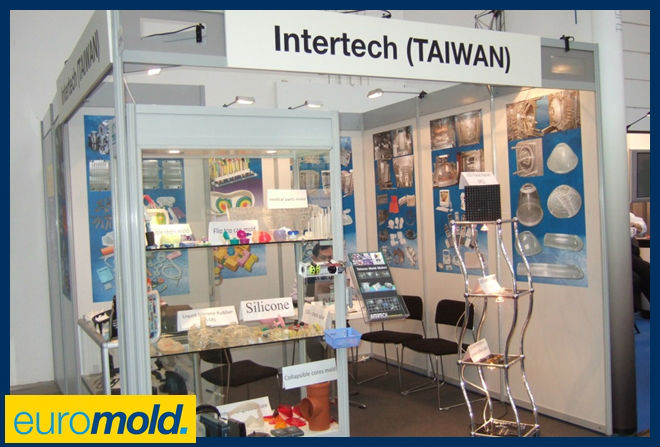 For Parts: bulk or individual pack, upon customer's demands with exported carton box.
For Mold: Standard exported wooden box packed, fumigation process (upon required).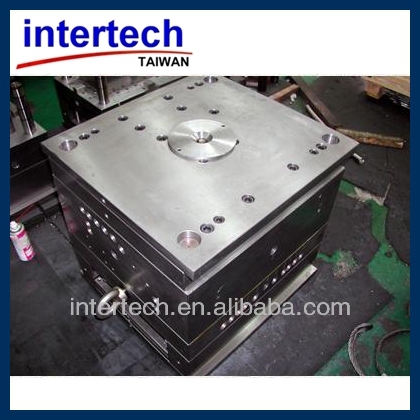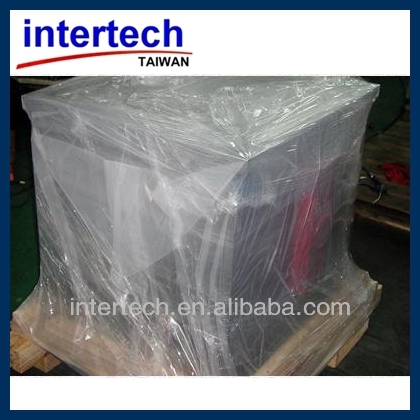 1. Besides molds, do you generate products as well?
Yes, we can make your projects here in our factory, Taiwan for you. But we only make it from making a new mold...then, from above new mold, making parts out of it. We make the production job for our customers in Taiwan. In other words, we do not have any existing mold. In short, we produced customized molds and products but we also provide our customers reverse engineering service..
2. How can I get the quote?
First, we need our customers provide their technical data like 2D, 3D drawings or samples. After receiving your project, our experienced and professional team will start to study and evaluate it. During this time, our team will keep discussing with the designers to make sure that every details are clear. Finally, we will give our customers quotation reports.
3. Does your company provide design service?
Absolutely yes. We have helped countless customers from Europe and North American to invent their new products. Our experienced engineers give our customers useful suggestion to help them solve the problems that they encounter when designing and process the molds and products.
4. Why is your price not so competitive?
First of all, what we are famous for is that we produce interchangeable core mold, which needs not only precision work but also flexible team work to adjust to what our clients really want. Also, all of our steel is from Japan and Germany and all processing steps are carried in Taiwan under the supervision of our professional engineers. We appreciate that all of our customers emphasized on quality and efficiency and that's why our company wants provide too.
To know us more please contact us with your ideas / projects / drawings, so that we can start our studying / engineering job...
To know us more, please visit
www.taiwanmoldmaker.com; www.intertech.net.tw